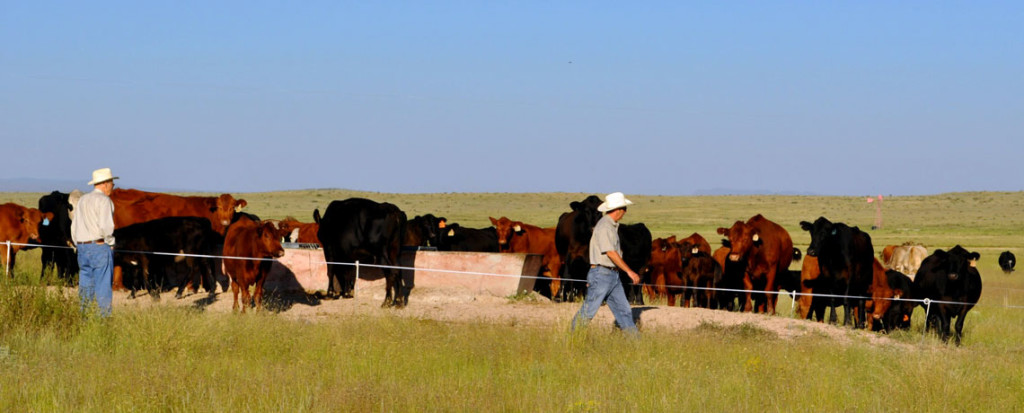 On Dixon Ranches, livestock are the tool we use to create healthier land and healthier watersheds.
Grasslands and grazing animals have evolved a symbiotic partnership. Historically, bison, pronghorn and prairie dogs, as well as fire, maintained North America's vast grasslands.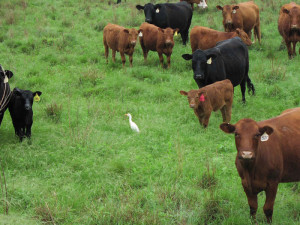 Today we are following nature's lead. Our cattle imitate the grazing habits of migratory bison. Over the course of a year, we rotate the herd between small pastures enclosed with electric fencing. Environmental factors, such as rainfall and grass growth, help us determine how often we should move the cattle and what size the pastures should be. The cows graze each pasture for a brief period, after which the grass is given time to fully regrow.
The cattle's grazing stimulates grass root growth, creating more vigorous plants and enhancing soil quality and biodiversity. This in turn allows more rainwater to penetrate the ground, reducing erosion and replenishing aquifers, creeks and rivers.
This type of land management has many names: planned, rotational, holistic, intensive, cell or mob grazing. The goal is the same though: emulating nature's ancient symbiosis between grazing animals and grasslands to create healthier land, healthier watersheds, and healthier living for all.
Benefits of sustainable land management
Restores grasslands
Improves soil health
Increases biodiversity
Benefits wildlife
Reduces erosion
Conserves water
Boosts plant productivity
Limits impact of drought
Learn more about our ranching methods

Landowners can find out more about our education partners and resources to improve their land on our Landowner Education page. Below are a few media projects that explain more about Dixon Ranches.